The Purple Salon is one of the best hairdressers in Islington, has been the finalist of The Best Local Hair Salon Award. The Purple Salon is located in the heart of Highbury & Islington, North London, N1. A chic, new, unisex hair salon on Canonbury Lane, just off Upper Street. The Purple Salon offering the latest fashions and treatments at the very highest quality, including Digital Perms, Japanese Permanent Hair Straightening, Brazilian Keratin treatment, highlights and colouring from a team of experienced and established hairdressers offering a professional service with personality and flair.

You can book online 24hrs, call up or call in and meet the friendly faces to create your new look. Our aim is to bring precision hair cut with glamour bouncy hair blow-dry to busy Londoners at the best price.

Nothing makes us as happy as a well cut hairstyle, but we also specialise in advanced hair treatments including Japanese permanent hair straightening, IHR hair straightening, Yuko hair straightening and Brazilian Keratin blow dry.

Want gorgeous hair for the winter? Look no further for beautiful hair with The Purple Salon. Book an appointment with the number 1 hair salon in Islington. Pop into Islington's leading hair salon and treat your hair to a range of different treatments!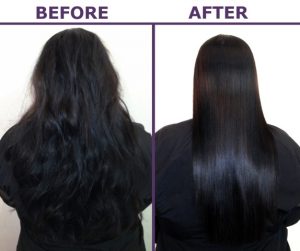 What is Japanese Permanent Hair Straightening?
Developed in Japan in the 1990's IHR stands for Ionic Hair Retexturising. IHR or 'Japanese Permanent Hair straightening' is a long lasting and effective hair relaxing treatment for naturally coarse, wavy or curly hair. There are several types of treatment, but the most common used are IHR and Yuko hair systems.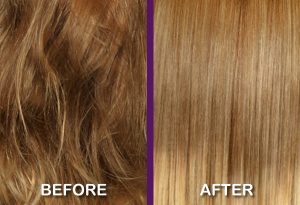 What Is Brazilian Keratin Treatment?
Originating in Brazil, Brazilian Keratin Treatment or BKT uses a combination of natural Keratin protein and preservative formaldehyde applied with heat and straightening to repair and condition hair right down to the cuticle, leaving hair glossy, soft and strong for 2-5 months.