What Is Brazilian Keratin Treatment?
Originating in Brazil, Brazilian Keratin Treatment or Brazilian hair straightening uses a combination of natural Keratin protein and preservative formaldehyde applied with heat and straightening to repair and condition hair right down to the cuticle, leaving hair glossy, soft and strong for 2-5 months.
HOW DO I GET A BRAZILIAN KERATIN TREATMENT?
Our customers have long been coming to us for the Brazilian Keratin treatment as we're proud to offer one of the best prices for the treatment in London. You can book our Brazilian Keratin treatment directly using our booking form or drop us a line on 0207 287 6807.
HOW MUCH DOES IT COST?
The cost for the treatment is £150-£250. It depends on the thickness and the length of your hair. It's well worth the money too as it lasts up to 5 months with the right after care, and your blow dries and styling will be made easier after the treatment too.
WHY GET A BRAZILIAN KERATIN TREATMENT?
Quite simply, the Brazilian Keratin Treatment is the Botox of all hair treatments – if your hair has been through the challenges of hair styling, curling, straightening, bleaching or over blow drying, the Brazilian Keratin treatment will make your hair look as shiny and feel as soft as it did before it was damaged. The treatment is suitable for all hair types including Afro, bleached, damaged or chemically straightened.
IS IT TRUE THAT IT INCLUDES FORMALDEHYDE?
Yes, traditional Brazilian Keratin treatments include Formaldehyde alongside other ingredients. Formedlehyde is a preservative chemical, and it's the active agent that makes the Brazilian Keratin Treatment so effective.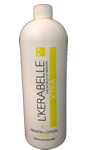 However if this is a concern to you, or you are pregnant, we also offer a formaldehyde-free version of the Keratin treatment.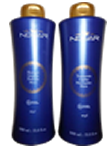 ** NOTE THAT THIS APPOINTMENT DOES REQUIRE A £50 DEPOSIT TO SECURE THE APPOINTMENT. THE DEPOSIT IS REFUNDABLE IN THE CASE THAT 24 HOURS CANCELLATION IS GIVEN. A MEMBER OF THE PURPLE SALON TEAM WILL CONTACT YOU SHORTLY AFTER BOOKING TO TAKE THIS DEPOSIT. THIS OFFER CANNOT BE USED IN CONJUNCTION WITH ANY OTHER OFFER